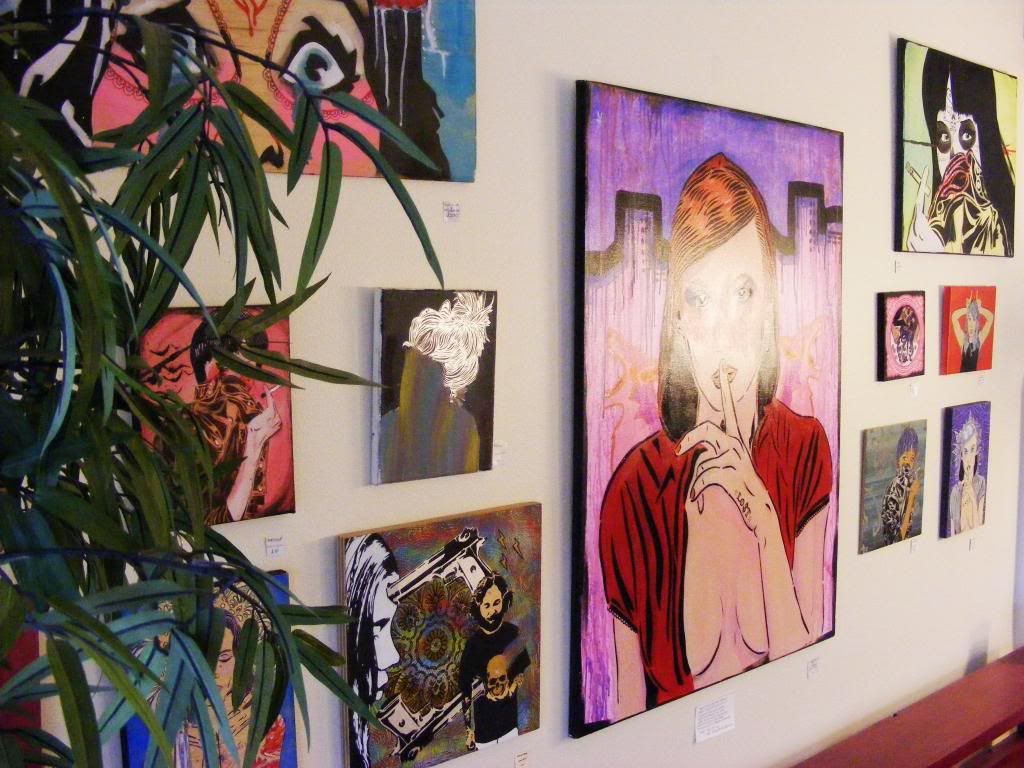 Artist: Aaron Brick
Are you an artist looking to show your work? We're always looking for new talent to display at our studio every month! It's a great way to get your work noticed. We participate in the downtown artwalk every first Friday of each month!
If you are interested in displaying your artwork please email Dre at
hairdoctordre@hotmail.com
with the following information:
Month you would like to be displayed (if preferred)
Type of art medium
Any examples you may have (website, photos, etc.)
Amount of art (enough to fill the whole salon, a wall, partial wall?)
Contact information (email/phone)
Or feel free to simply stop in the salon to show us your work!
Featured Artists of the past:
July- August
Jeff :)
June
Light stregchting photographer:
Jeff Aspens
May
From Orcas to Bellingham bay: Maia Anne and pointillism artist: Tiffany!
March- April 2014
Joel Brady-Power - Poetry of light..Photography
February 2014 - Back -2- The Streets... Birthday Bash!!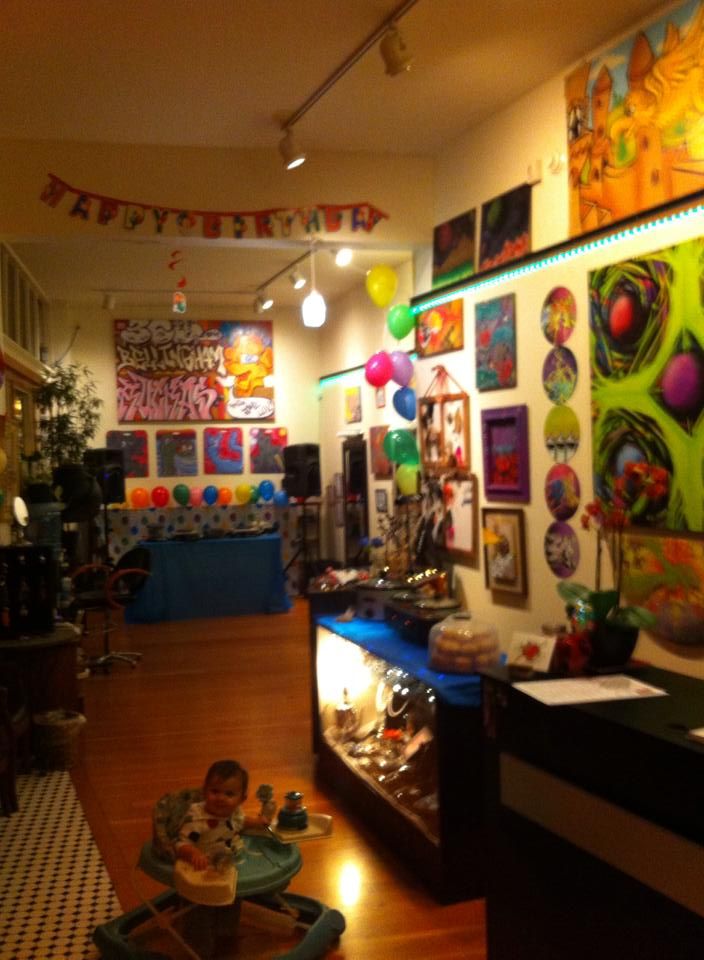 1 year Anniversary Birthday Bash
(Baby Lexi turns 1 year April 2014)
Pickles -Spray Paint Artist
Taj - Spray Paint Artist
January 2014
Aaron Brick
Kelly Hocuma
December 2013
Nancy Canon-
November 2013
Rose Ager -
October 2013
Graham from "Unknown Boardshop" -
HALLOWEEN PARTY!!
September 2013
Katherine Hackney -
http://www.khackney.com
August 2013
Luke Zeiger -
July 2013
Ben Fulks
June 2013
Jess Flegel -
Brian Stone
-
http://www.facebook.com/toastybstone
April 2013